An affordable and effective asset management solution for small communities
For recording service requests, scheduling repairs or using community information for spatial or capital planning, LOUIS Assets is a great solution. LOUIS Assets has been designed for small communities with limited staff and has optional features to meet the unique needs of Indigenous communities in Canada.





Improve capital planning with easy access to relevant information

Simplify tenant management with accurate historical information

Use the integrated GIS functions to assist with housing site selection

Improve efficiency of everyday operations with printable and mobile forms
Manage Your Schedule
System calendar can be shared with your personal calendar
Customize your account to have LOUIS send email reminders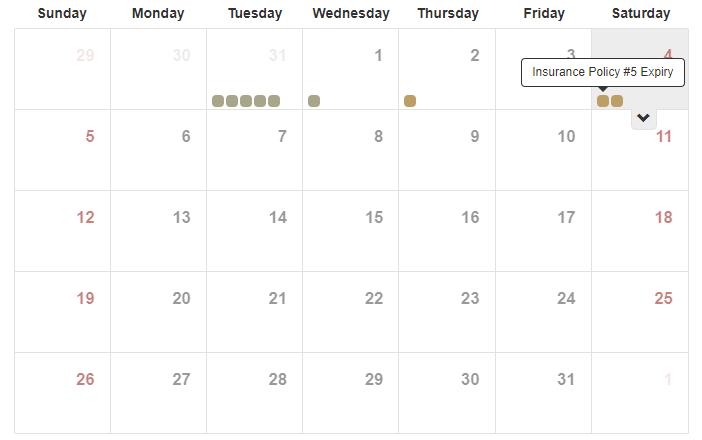 Record and Use Water and Sewer Connections
Define relationships between assets as water sources and sewage sinks
View water potability based on water asset relationships
Add water advisories and identify affected assets easily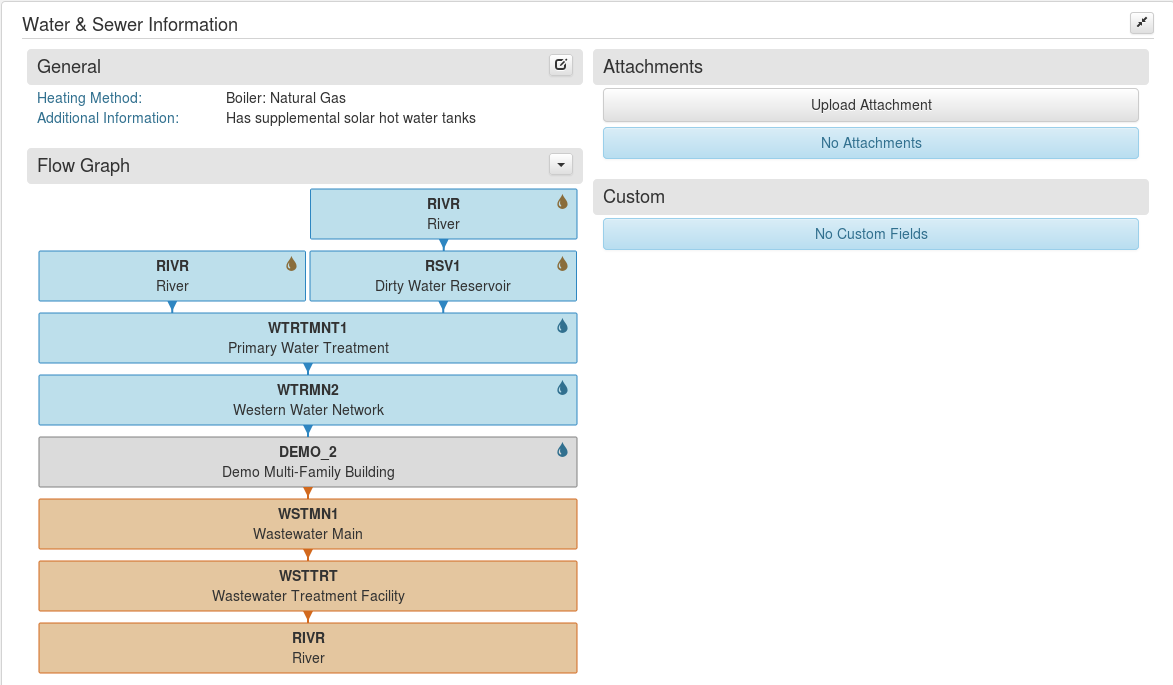 Track Condition and Expenses Over Time
Add deficiencies and condition updates through dedicated and informal inspections
Staff from other departments can notify you of problems they find
All expenses are linked to accounting codes for accurate budget tracking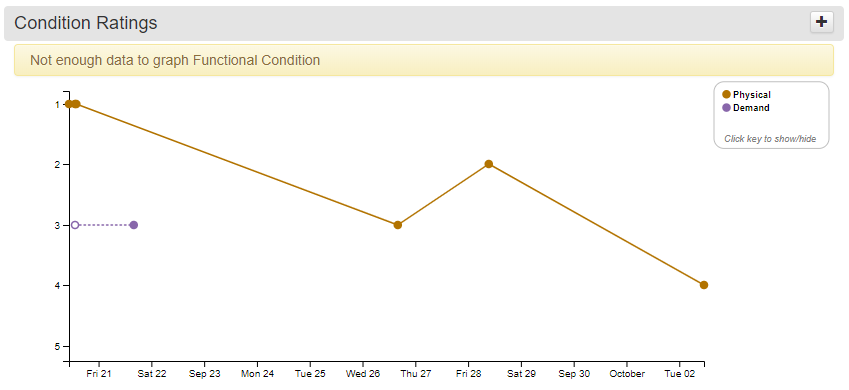 Training and Support
Work with our team to define staff roles and configure your system to match your needs
Receive training customized to match your roles and needs
Built-in online help with video tutorials
Contact us by phone or email for quick assistance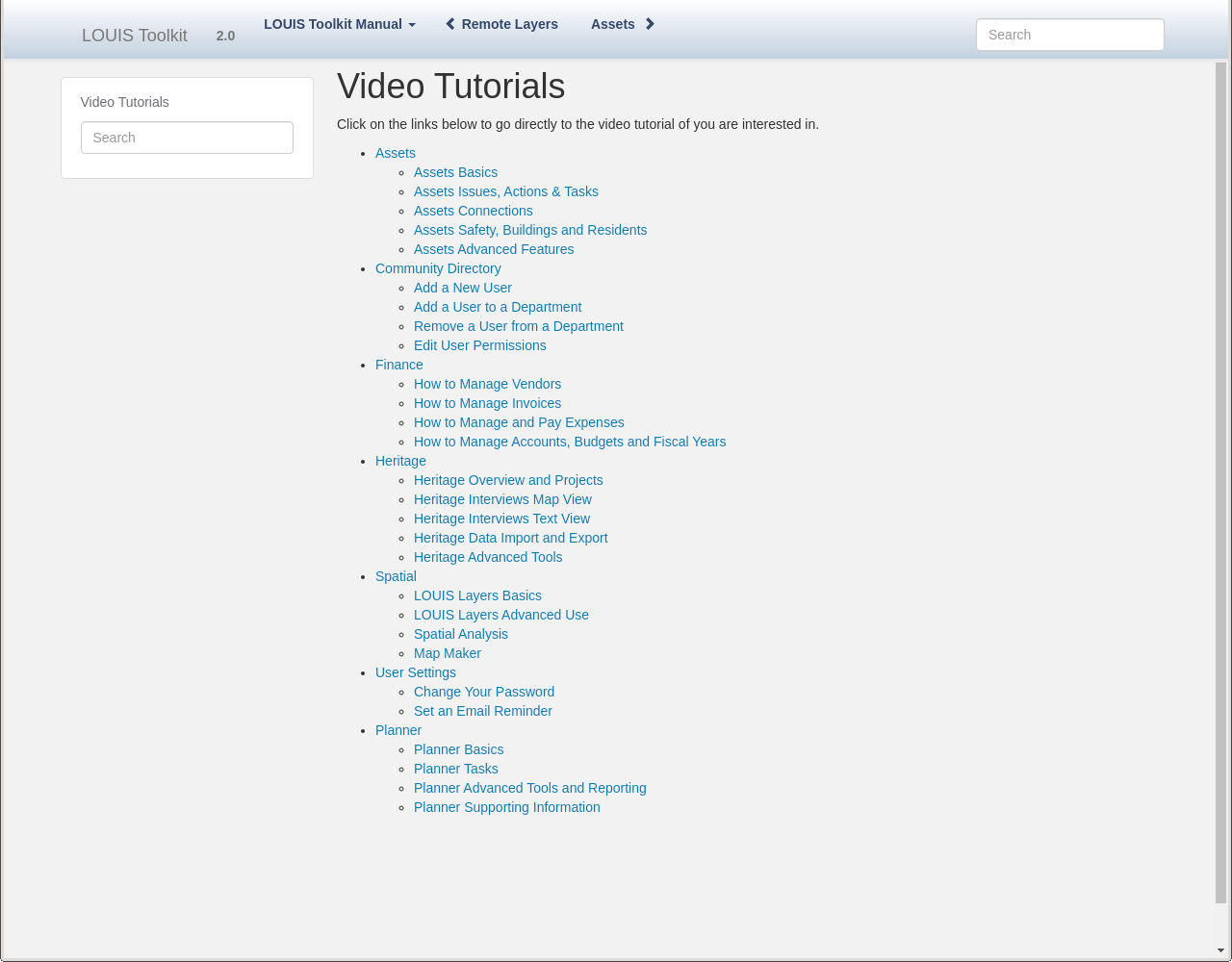 Support Your Field Staff
Customized printable forms for staff uncomfortable with technology
Mobile forms for field staff who are comfortable with technology

Features for Indigenous Communities
Support for Asset Condition Reporting System (ACRS) from ISC
Support for Housing Condition Assessment Program (HCAP) from CMHC
Manage residents and members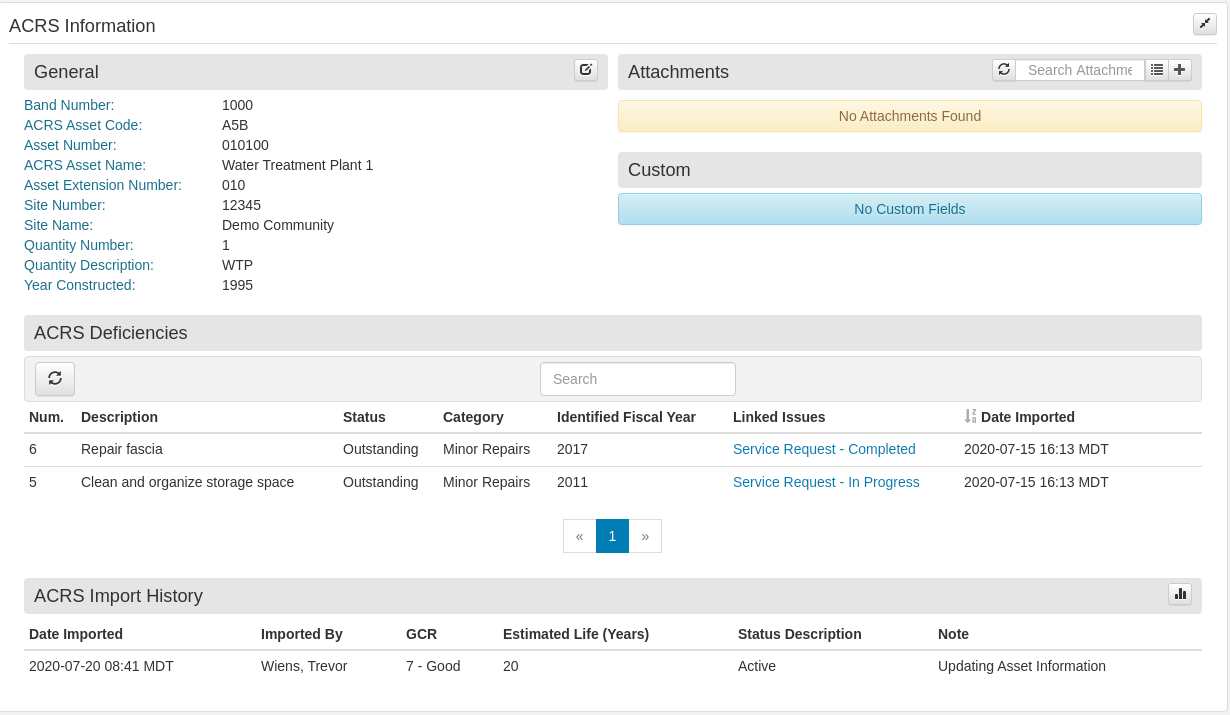 Join a growing number of communities who are improving their asset management practices with the LOUIS Toolkit.